You are here
Home
»
About the Myanmar Centre for Responsible Business
About the Myanmar Centre for Responsible Business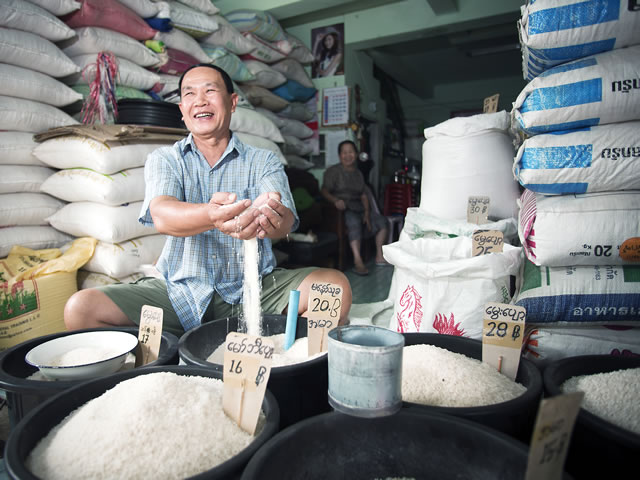 The Myanmar Centre for Responsible Business is an initiative to encourage responsible business activities throughout Myanmar. The Centre is a joint initiative of the Institute for Human Rights and Business (IHRB) and the Danish Institute for Human Rights (DIHR).
Based in Yangon, and headed by Vicky Bowman, it aims to provide a trusted, impartial forum for dialogue, seminars, and briefings to relevant parties as well as access to international expertise and tools. MCRB's Theory of Change is intended to lead to Impacts relating to the Protect, Respect, Remedy framework of the UN Guiding Principles on Business and Human Rights, which were unanimously endorsed in June 2011 by the UN Human Rights Council.
The Centre facilitates dialogue and processes aimed at building national and local capacity and partnerships on business and human rights related issues. MCRB has also undertaken research and published sector-wide impact assessments on the oil and gas, tourism, information and communications technologies (ICT) and mining sectors. A SWIA on oil palm is underway.
MCRB in Yangon has been registered since January 2014 with DICA as the Myanmar branch of MCRB Ltd (Company Registration No. 113633034, formerly 830FC/2013-2014). MCRB Ltd is a private limited company registered in the UK (registration 08732191) incorporated in October 2013, whose single shareholding is held by the Institute of Human Rights and Business Ltd, one of MCRB's founding members. The Memorandum of Association of MCRB Ltd. includes the Objects of the company (Article 3.2) which shall include the promotion of human rights through responsible business in Myanmar. Annual filings and accounts can be found here.
IHRB Ltd is a Private company limited by guarantee without share capital registered in the UK, and which has been registered with Companies House as an entity with significant control over MCRB Ltd. IHRB is also UK-registered charity (1131790).
Both MCRB and IHRB's accounts are prepared by LMDB in accordance with Financial Reporting Standard 102 and The Companies Act, and audited by Myrus Smith. The audit is performed in accordance with international standards on auditing. All audit reports to date have been 'unqualified'. Audited accounts are filed at Companies House.
The Board of Directors for MCRB Ltd consists of Bjorn Edlund, Ron Popper and Vicky Bowman. Read more about IHRB's Board of Trustees. Read more about our team.
---